Learn more about the Michels Family Financial team!
The foundation and driving force behind Michels Family Financial is our commitment to our core values, principles, and purpose. Based out of Fort Worth, Texas, we are a financial planning firm serving clients all across the country. Our strong core values translate into the plans we create for clients as we help them focus on their families, goals, and aspirations. Planning beyond just their investments, we are passionate about watching our clients live out their dreams. 
Co-founder, CFO, and Certified Financial Coach
Chelsea Michels is co-founder, CFO, and Certified Financial Coach at Michels Family Financial. With more than 10 years of experience in the industry, including work with both Union Bank of Switzerland Wealth Management and Royal Bank of Canada Wealth Management, Chelsea is passionate about helping people build a future they dream of. She spends her days creating strong, long-lasting relationships with clients, with the goal of partnering to help them plan for their future with excitement, pursue financial independence, and have the freedom to do what they want with their time.
Chelsea studied finance at Texas Tech University. When she's not working, Chelsea is a busy mother of three: Daegen, age 15, Kinsley, age 6, and Brooks, age 2. She loves going to all their events, including baseball games, dance class, and swim practice. Chelsea and her husband, Nick, love to travel with their kids and spend as much time outdoors as possible. She's also involved in her church community, volunteering in the children's and youth ministry.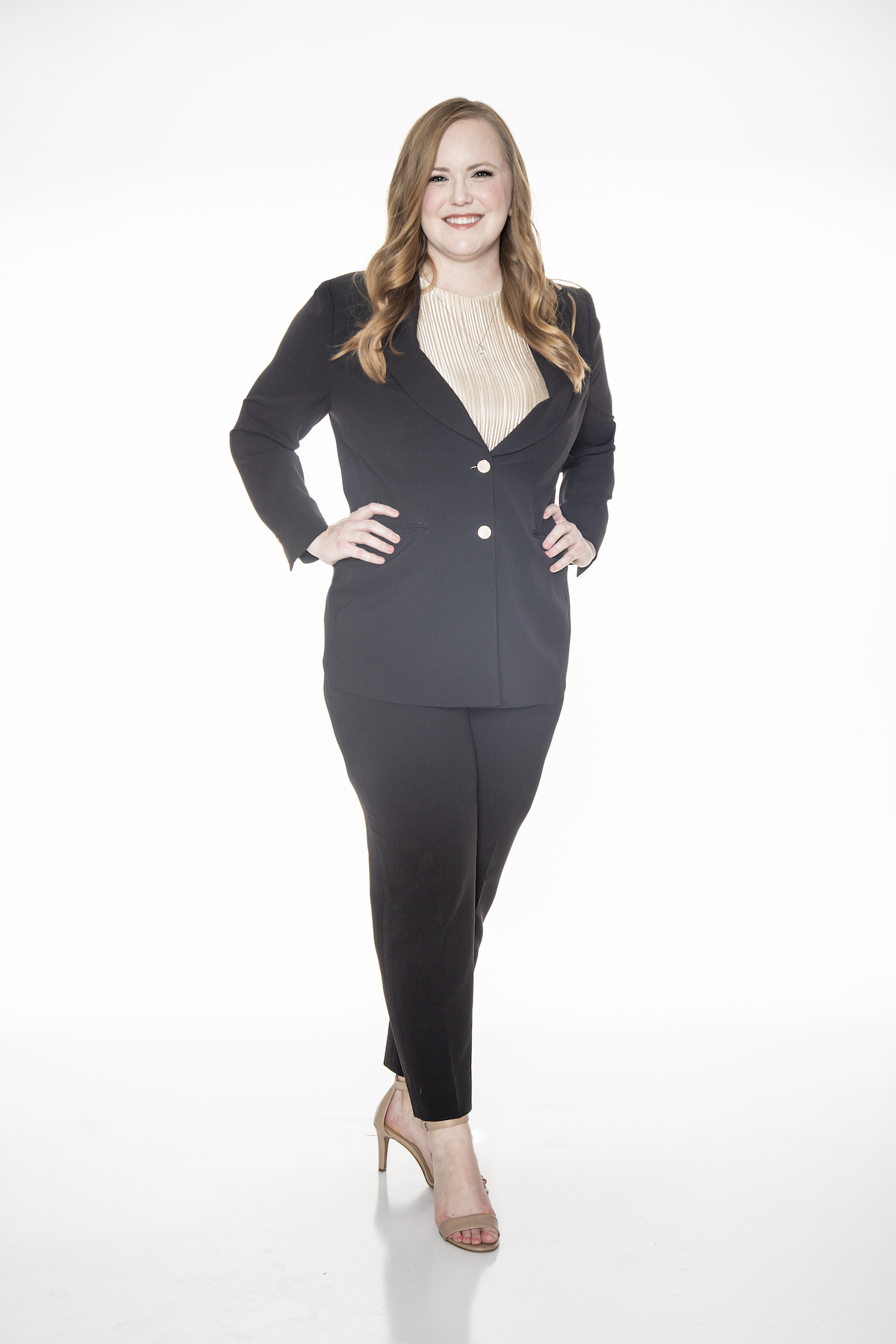 President of Client Operations
Julia Mark is Michels Family Financial's President of Client Operations. She spends her days fulfilling clients' needs and requests, setting up accounts, managing paperwork, and helping clients stay on track toward their goals. Julia loves learning about clients' lives and passions and does her part to make sure they're happy and cared for. Her favorite part of the job is getting to be a part of her clients' and their families' lives, helping them every step of the way to achieve their vision of success and financial freedom. Julia is known for being an advocate and cheerleader for her clients, celebrating with them as they make their dreams a reality. 
Julia earned her Bachelor of Science from the University of Texas at Arlington. She's also a proud financial coach through Dave Ramsey's Master Coach program. When she's not in the office, Julia loves spending time with her family, friends, her boyfriend, Colton, and their dog, Bosco. Her faith is an integral part of her life. You can often find her with a coffee in hand as she enjoys the outdoors, bakes, and has fun with the people she loves.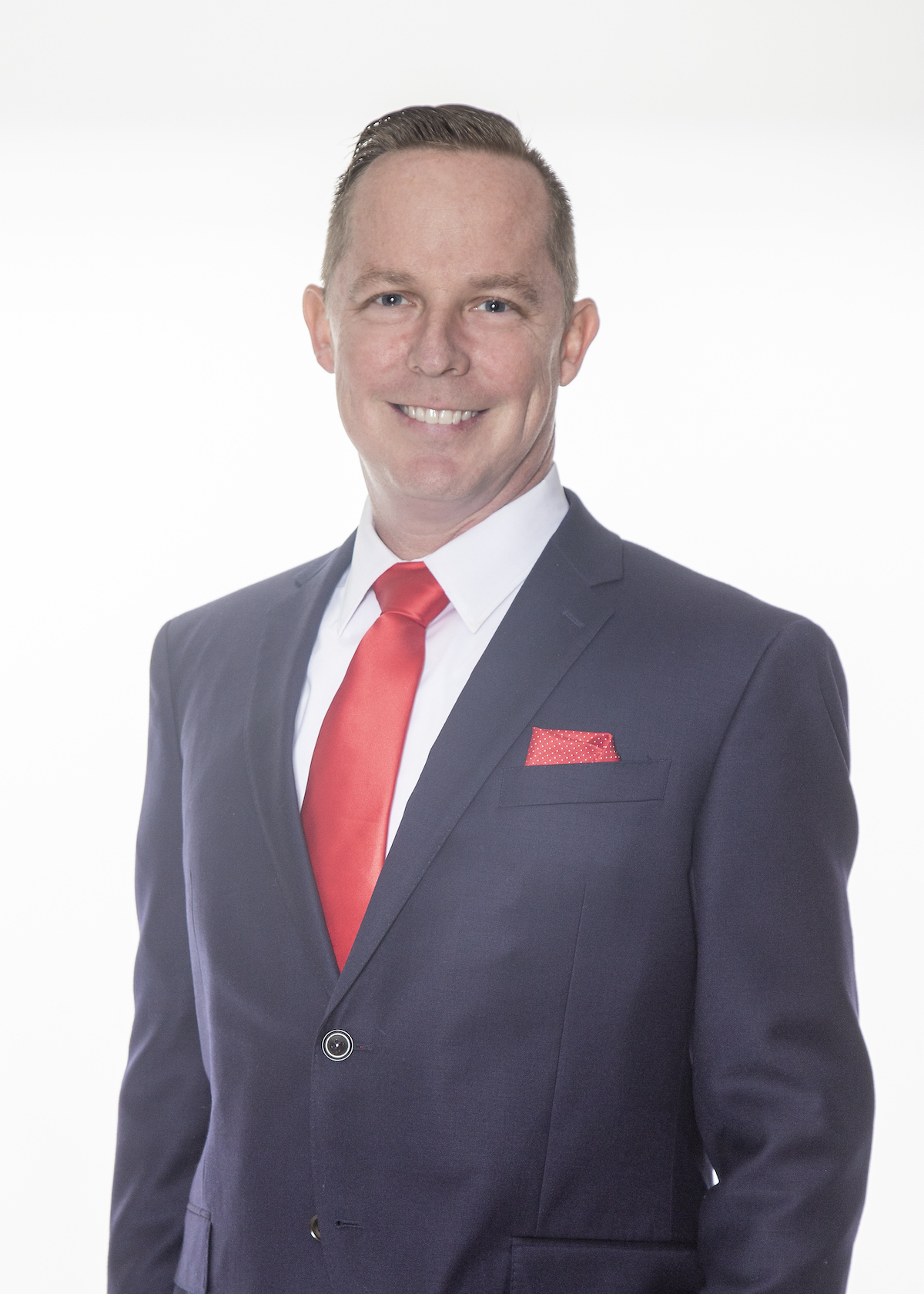 Vice President of Trading and Portfolio Management
As Vice President of Trading and Portfolio Management, Chad Notgrass has a passion for helping and serving others. He enjoys meeting new clients and getting to know them, forming lasting relationships that allow him to use his knowledge and experience to make a lasting impact on their lives. Chad is a Texas Certified Master Peace Officer and former police officer with the Saginaw Police Department, roles for which he has received numerous awards, such as Rookie of the Year and Officer of the Year. 
Chad is certified as a financial coach through Dave Ramsey's Master Coach program. When he's not serving Michels Family Financial's clients, Chad is usually spending his free time with his wife, Virginia, and their two children, Chase and Jayci. He has spent many years volunteering as a baseball and softball coach and now coaches the DnD Dynasty 2k11 select softball team. The most important things in Chad's life are God, his family, living with purpose, and strong friendships.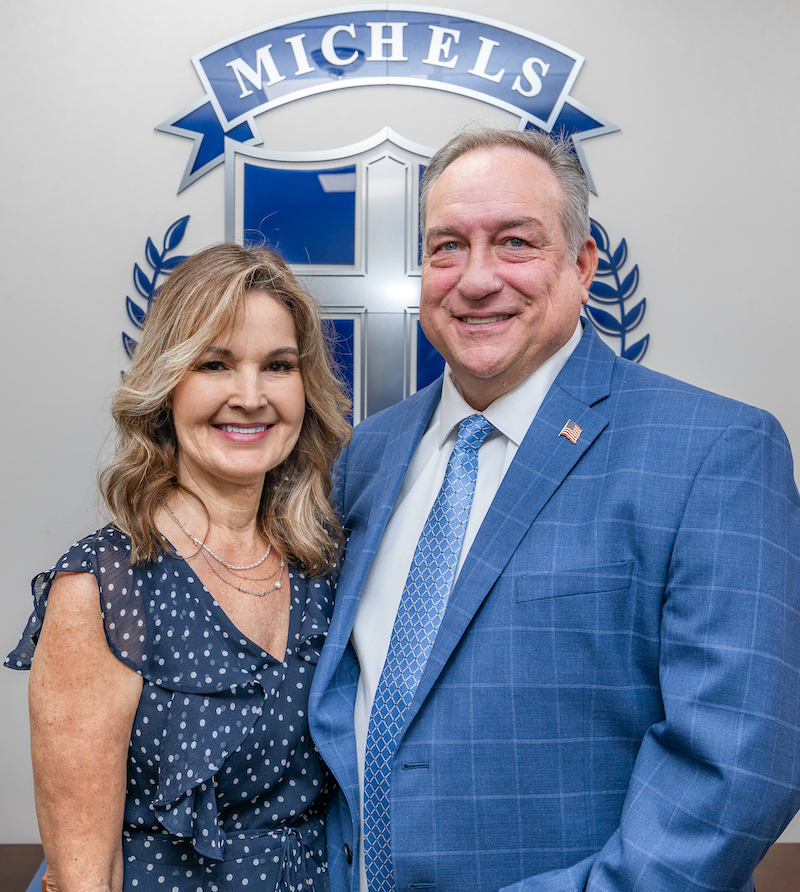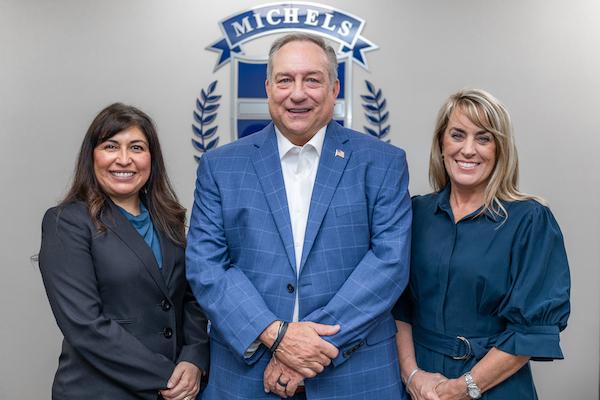 For Dan, the crux of the advisor-client relationship is trust and making sure the clients interests are put where they belong….above all else. Each day he commits himself to helping clients reap the benefits of their years of hard work, with the understanding they have a trusted advocate in their corner. Dan does not take this commitment lightly and believes in working collaboratively with those he serves, and feels honored to be able to help them live a fulfilling life, achieve a comfortable retirement and take the necessary steps to ensure they leave the legacy they desire.
 
Prior to joining Michels Family Financial in 2023, Dan had an illustrious career with Edward Jones that began in 1988. For over 32 years he served clients in Hood County Texas and around the nation. Dan had no shortage of success with Edward Jones where he was a perennial Million Dollar Producer as well as being invited to attend multiple Managing Partners Conferences which recognized the top 350 Edward Jones offices in the United States.
 
Dan is a graduate of Westminster College in Fulton, Missouri, degreed in Business Administration. He's a long-time holder of the CERTIFIED FINANCIAL PLANNER (CFP) certification awarded by the Certified Financial Planner Board of Standards, Inc. He also holds the Chartered Retirement Planning Counselor (CRPC) as well as the Accredited Asset Management Specialist (AAMS) designations awarded by the College for Financial Planning.
 
Throughout the years, Dan has been active in business and civic affairs in Granbury as a member of the Lake Granbury Area Chamber of Commerce where he served on the Board of Directors as well as the Chamber Ambassadors. He also was a member of the Granbury Optimist Club serving as its President in 1994.
 
Most importantly, Dan has been married to his wife, Pam, for over 26 years Pam. Together, the pair have six children: Brandon, Jodie, Jarrod, Sam, Drew and Madeline. They are also the proud grandparents of six: Maddox, Axel, Knox, Bayla, Callahan and Luna. Dan has lived in Granbury for over 30 years and enjoys movies, mowing and spending time with family.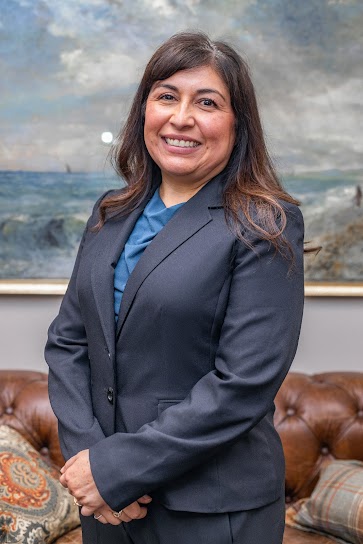 Client Relations Specialist
Christina is a Client Relations Specialist at Michels Family Financial.  She has been in the financial services industry for 10 years.  
Christina is dedicated to helping us provide an exceptional client experience. Her goal is to always make working with us easy and effortless. 
Christina strives for excellence in serving clients and assisting our team.
She takes care of administrative needs of our clients and assist them with any questions or request they may have in a timely and efficient manner.
Christina spends her days setting up accounts, managing paperwork and fulfilling clients' needs and request.
Christina enjoys fostering close relationships with the families and individuals we serve and helping ensure that they receive the highest level of attention & support.
Christina lives in Granbury, Tx with her husband, Steve.  When not in the office she enjoys spending time with her family.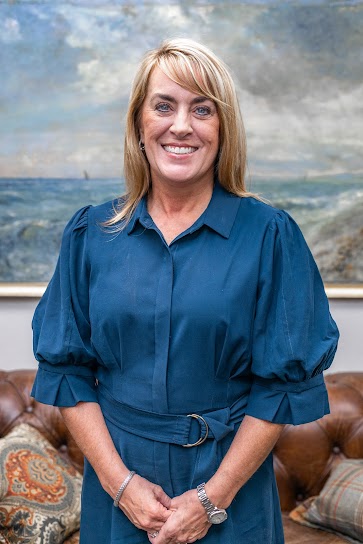 Client Relations Specialist
Kim Thompson, Client Relations Specialist, joined Michels Family Financial in May 2023 after 10 years in the financial industry. Kim enjoys building lasting relationships with our clients and their families through efficient service, quick action, and a true desire to go "above and beyond" to meet our clients' needs. Her experience and compassion make her a great team asset who is always willing to go the extra mile.  
Kim grew up in Snyder, Texas. She earned a Bachelor of Business Administration from the University of North Texas. Kim and her husband, Wes, have lived in Granbury for over 25 years. They enjoy traveling, watching movies and spending time with their two boys, Taylor and Trace.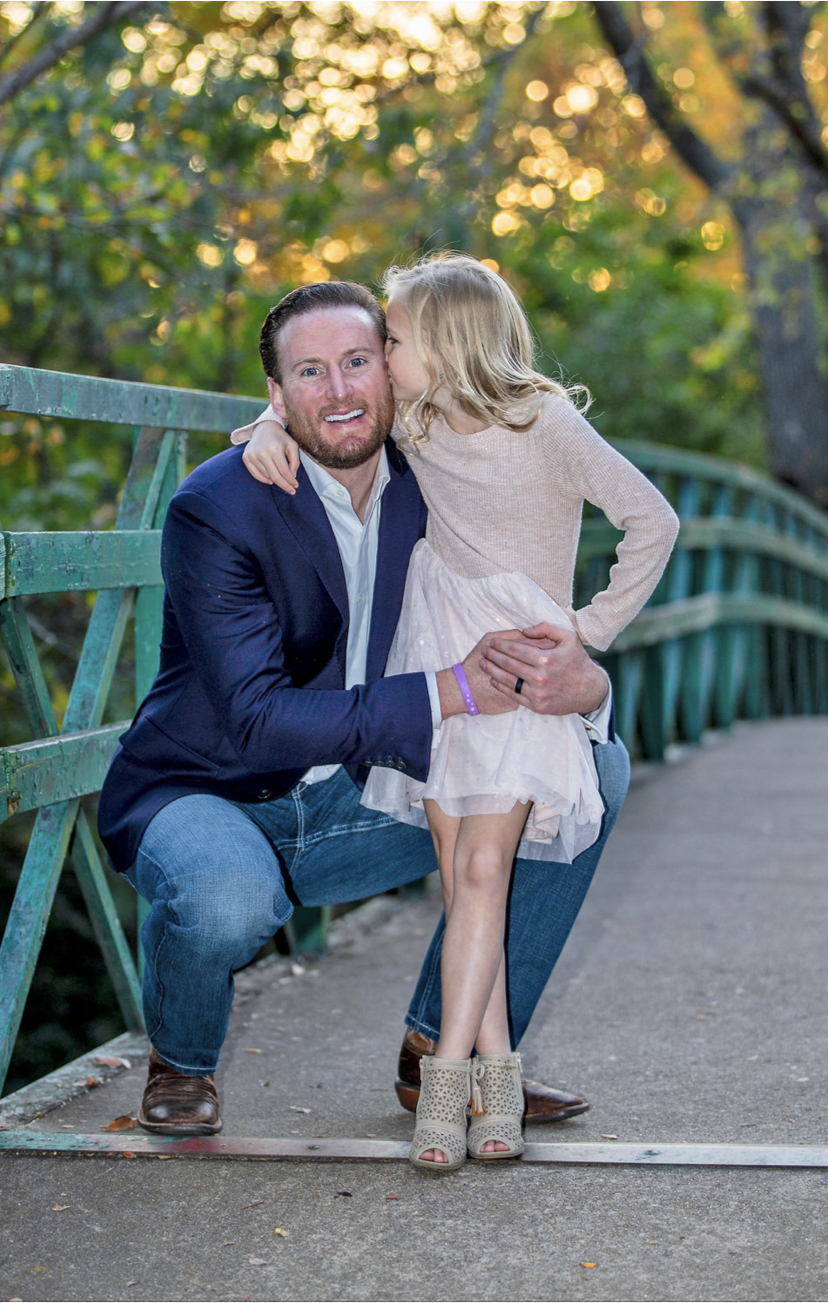 With 15 years of experience, Nick is passionate about helping others create a better life for themselves and their families, ensuring that their money is a blessing, not a stress-ridden curse. Nick prioritizes financial education, empowering his clients with the knowledge that will help them achieve financial security, peace, and happiness. Nick strives to build long-lasting relationships so he can design comprehensive financial plans that help them live out their dreams, using his proven Complete Wealth Management process.
As an accomplished basketball player, Nick became a two-time first-team All-American and Academic All-American basketball player at Dallas Baptist University and was DBU's 2008 Male Athlete of the Year. This opened the door for him to spend many years traveling the world with Athletes in Action. Not only was this an amazing experience, but it also taught him a lot about pursuing something with passion and finding different ways to help and serve others. His athletic background helped lead him to this career because it gave him the confidence and ability to clarify needs and help his clients succeed.
Outside of work, you can find Nick staying active and spending time with his wife, Chelsea, and their three children, Daegen, Kinsley, and Nicholas Brooks.
Nick and Chelsea are enthusiastically involved in their Charitable Giving Foundation, "The Michels Corporation" where they organize and fund kids reading and educational programs, food drives, global missions, churches, families in need, youth sports camps, and all future causes God directs their hearts to help.  
To learn more about Nick, connect with him on LinkedIn.